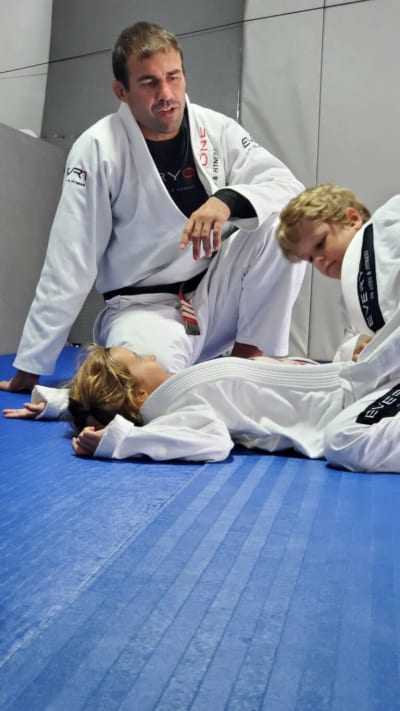 Luiz Fernandes
Professor Luiz Fernandes, was born and raised in Rio de Janeiro, the Brazilian Jiu Jitsu capital of the world. He was introduced to Martial Arts through the art of Judo at the young age of 10 and years later received his Black Belt by the hands of his sensei Auri Marcos Brito.
In 1995 Prof. Luiz found his passion for Wrestling – Greco-Roman Style, modality where he became part of the Brazilian National Team for many years winning several tournaments and competitions becoming a 6x National Champion, South -American Silver medalist in 2006, placed top 4 in two Pan-American Games , winning the Silver Medal in 2007. He placed Top 5 in three editions of the Pan-American Wrestling Championship, winning the Bronze medal also in 2007.
Considered by many as a very talented grappler and experienced Judoka and Wrestler he then decided to merge into Jiu-Jitsu early 2000.
Prof Luiz trained under the renowned Nova Uniao Team receiving all his belts under the hands of his master and legend of the sport Master Andre Pederneiras. Prof Luiz was awarded the black belt in 2007 when he decided to retire from Wrestling competitions and exclusively dedicate his training regimen to Jiu-Jitsu practice.
Name: Luiz Fernandes
Nickname: Luidi
Born: Rio de Janeiro , Brasil
Nationality: Brazilian
Residence: Weston, FL (USA)
Weight: 220 lbs
Height: 6 ft 2 in
Division: Super Heavy Weight
Style: BJJ | Judo | Wrestling
Pan Games Wrestling: Silver 1x
International South America: 2x
American Nationals: 1x
Brazilian Nationals: 2x (Individual 1x | Teams 1x)